Kaitlyn shares her favorite memory since being at Aspire:
One of my favorite memories with Aspire is when we merged the 2 agencies together back in June of 2020.
In June of 2020, I was still part-time on maternity leave when I got a notice from the previous owner at Aspire Insurance Agency (where I originally was working) that the agency had been purchased by Aspire Insurance Group. At the time I didn't know what my future looked like as I was planning to move on from insurance after my leave was up. I was essentially just filling the seat until Covid ended.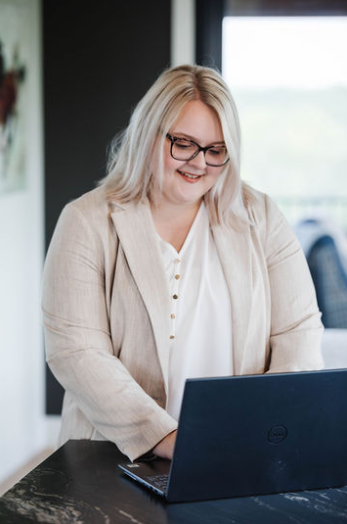 July of 2020 I was asked to come into the office and meet the new owner. I had no idea what that was going to entail. That is when everything changed. I met Beth (Owner of Aspire Insurance Group). She saw instantly that I was one foot out the door when we sat down for our one-to-one. At that time I was a new mom and wasn't feeling fulfilled in my career any longer as there was no room for growth with the agency. We discussed what my current role was and how I felt in the position and if there was something more I wanted to do. I was the Personal Lines Manager and ultimately didn't have the support I needed to be successful in that position.
Beth listened to everything I had to say and it felt great. After we discussed what the future looked like for the agencies together as one she assured me that things would change under her leadership and shared how she leads her team as a leader. It was exactly what I was looking for in a leader to help me succeed professionally and personally. I needed to feel that I was truly valued and to this day I still feel it every day.
Fast forward to today July 2023 I am now the Agency Manager. I look back on this memory as such a memorable time and learning experience in my career at Aspire. Blending together to be one Aspire was truly what I needed to finally feel at peace knowing that I belong here and I am valued.
-Kaitlyn